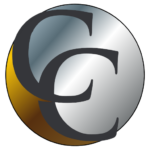 Welcome to Cambron Counseling
Beginning therapy means different things to different people, but it is often an action of courage, hope, determination, and resilience. If you have never engaged in therapy, it is normal to feel apprehensive or nervous. Therapy is a safe space that allows you the freedom to discuss issues that are often painful, embarrassing, or difficult to discuss with loved ones or friends.
I am passionate about creating an environment where you can feel safe and heard without judgement. Whether you are struggling with depression, self-harm, trauma, relationship issues, or disordered eating patterns, your treatment will be specialized to you and your specific needs.
---
What lies behind you, and what lies in front of you, pales in comparison to what lies inside of you.
-Ralph Waldo Emerson
---
Finding a therapist that is the right fit for you is crucial to your success in treatment. I make every attempt possible to provide my clients with a sincere, caring, and supportive environment to manage and cope with life's challenges. I use eclectic counseling techniques that are backed by research to help you meet your goals. If you're ready to work towards a "better you", you don't have to do it alone.
Contact me today and let's start this journey together!
      Cambron Counseling welcomes virtual therapy clients!  Please contact me for additional information!
Meet Tarah Cambron
I am a Licensed Professional Counselor, a Certified Nutritionist, and I am trained in EMDR (Eye Movement Desensitization and Reprocessing). I work with pre-teens, teens, college students, and adults in helping to reduce negative emotions and learn healthier ways to relate to one another. My mental health services include: individual, couples, and family therapy. I also offer nutritional therapy, focusing on the emotional, physical, and nutritional aspects of wellness.